OUR RESTAURANT
We, at Fibber McGee's, are reknown for our famous dry-aged steak and Irish imported Guiness. Our chefs hand make our soda bread, cure our bacon, make our sauces, meat glazes and dressings, all right here on the premises in Newcastle Street.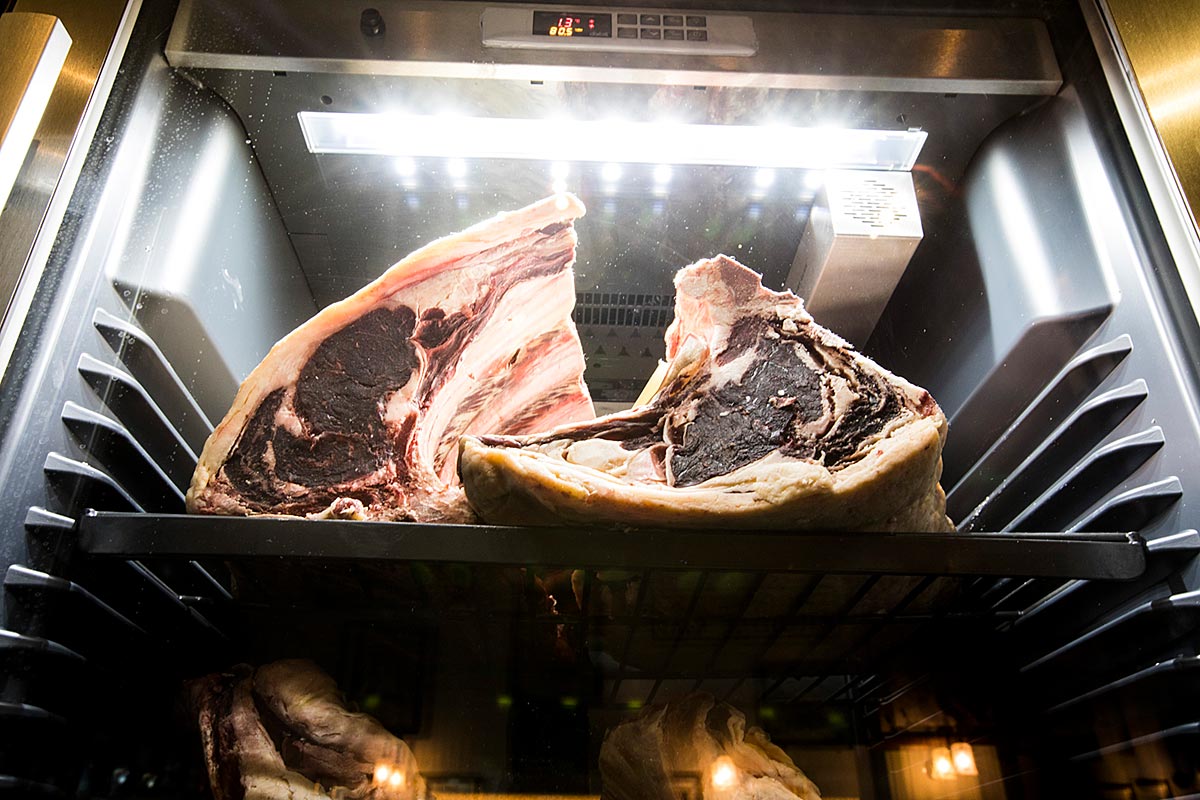 At Fibber McGee's we specialise in dry aged beef, allowing us to serve you the best steak in Australia.
All our meat is hung for a minimum of 31 days in our specially designed coolroom, which includes large blocks of salt that serve a dual purpose: they remove moisture from the air while seasoning the meat.
Dry-aging beef in this way concentrates the flavours, much in the same way as semi-drying tomatoes does. It also gives natural enzymes in the meat the time they need to break down connective tissues, resulting in a more tender steak.
We employour own butcher, who expertly prepares all of our meat for our chefs to char grill.
Visit our restaurant today to find out why the Sunday Times recently declared Fibber McGee's to serve the best dry-aged steak in Perth.
We own and operate Drumlane Organic Farm, an organic certified farm in Perth Hills. When available, seasonal vegetables and eggs are hand-picked for Fibber McGee's kitchen and delivered from Drumlane Organic Farm.

On the farm we are raising a cross of Belted Galloway and Highland beef cattle. The cattle are grass fed and are not slaughtered until they are over 2 ½ years of age. An older beast has more flavour and once it has been through the dry ageing process it is as tender as young beef. When we feature our cattle on the menu this is a must try.

We also have Wessex Saddleback pigs at Drumlane that are fed on a strict organic vegetarian diet to achieve optimum flavour and also a must try when featured on our menu.
We offer both imported Guiness, all the way from Dublin, and local Australian Guiness.